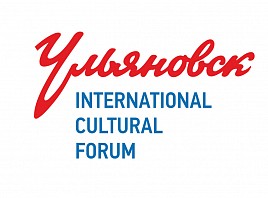 The head of the region Sergey Morozov received the letter of confirmation from the executive secretary of the Russian Committee for UNESCO Grigory Ordzhonikidze.

This information was also confirmed by Director General of the UN educational, scientific and cultural organization Irina Bokova. "I am glad to mention that this International Forum meets the priorities of the UN, which are the promotion of creativity, cultural diversity and cross-cultural communication. And I am sure that this will help to raise public awareness on these important issues", - she says in her letter to Russia's permanent representative in UNESCO Eleonora Mitrofanova.

This year the Ulyanovsk region bears the status of the reading capital of Russia, that is why one of the main themes of the ICF which will be held on September 15-16 will be literature and reading promotion. "We want to thank the organizers of the event for choosing literature, promotion of books and reading as the main theme of the forum this year. This decision will certainly become a great contribution from Ulyanovsk, the first Russian city to join UNESCO Cities of Literature, to the organization's activities in this area", - Grigory Ordzhonikidze said.

Besides the business platforms, the program of the Forum will as usual include lots of cultural events for the people of the region, among them the Literary festival "The Word. Volume Two", which has recently won a presidential grant, the All-Russian exhibition "Karamzin at all times", and also meetings with Russian and foreign writers, which will also be held in different parts of the region.

We want to remind you that the International Cultural Forum will be held in the Ulyanovsk region for the sixth time this year. The organizers of the Forum are the Ulyanovsk Region Government and the "Ulyanovsk – Capital of Culture" foundation.

13.07.2016